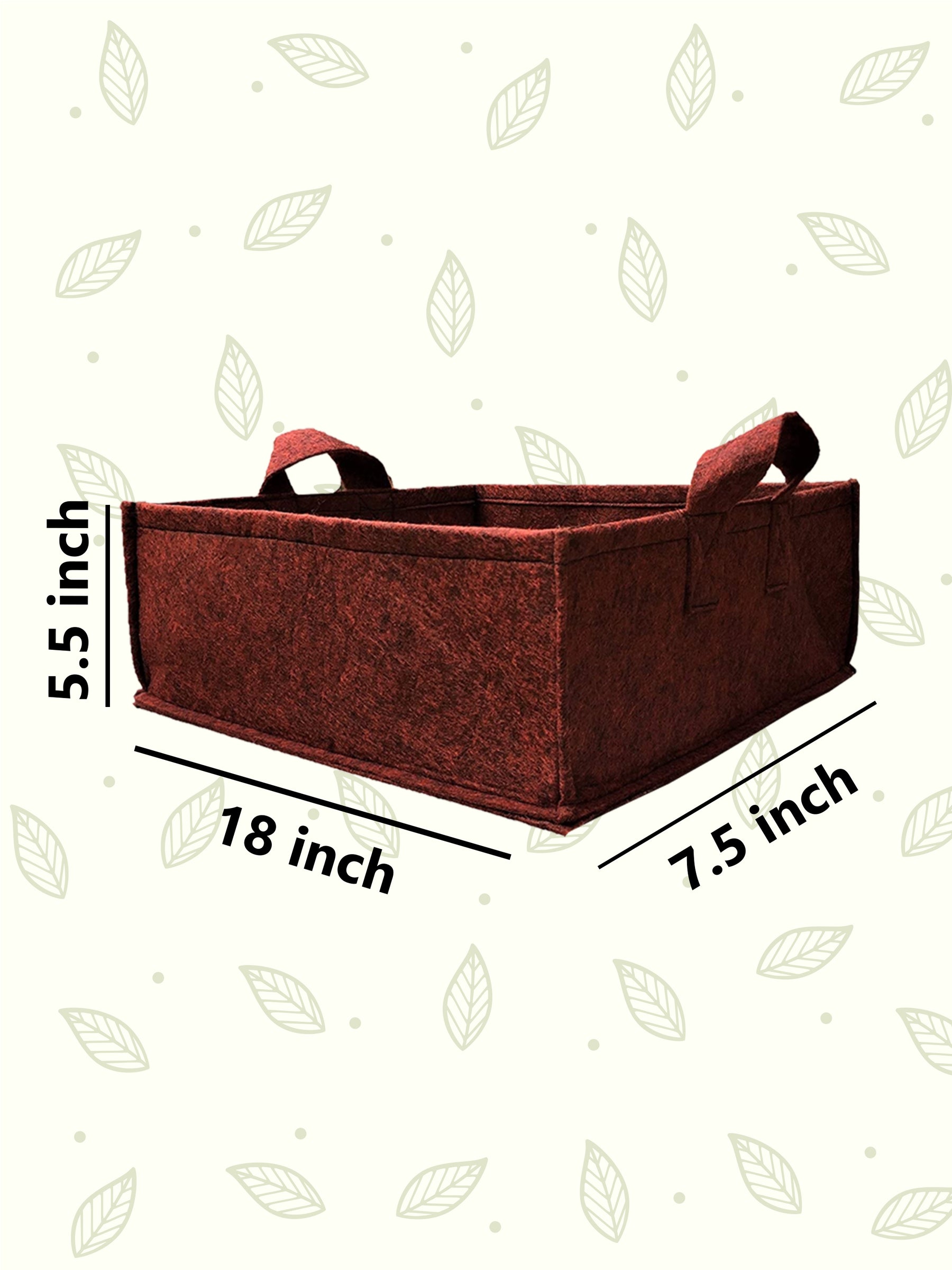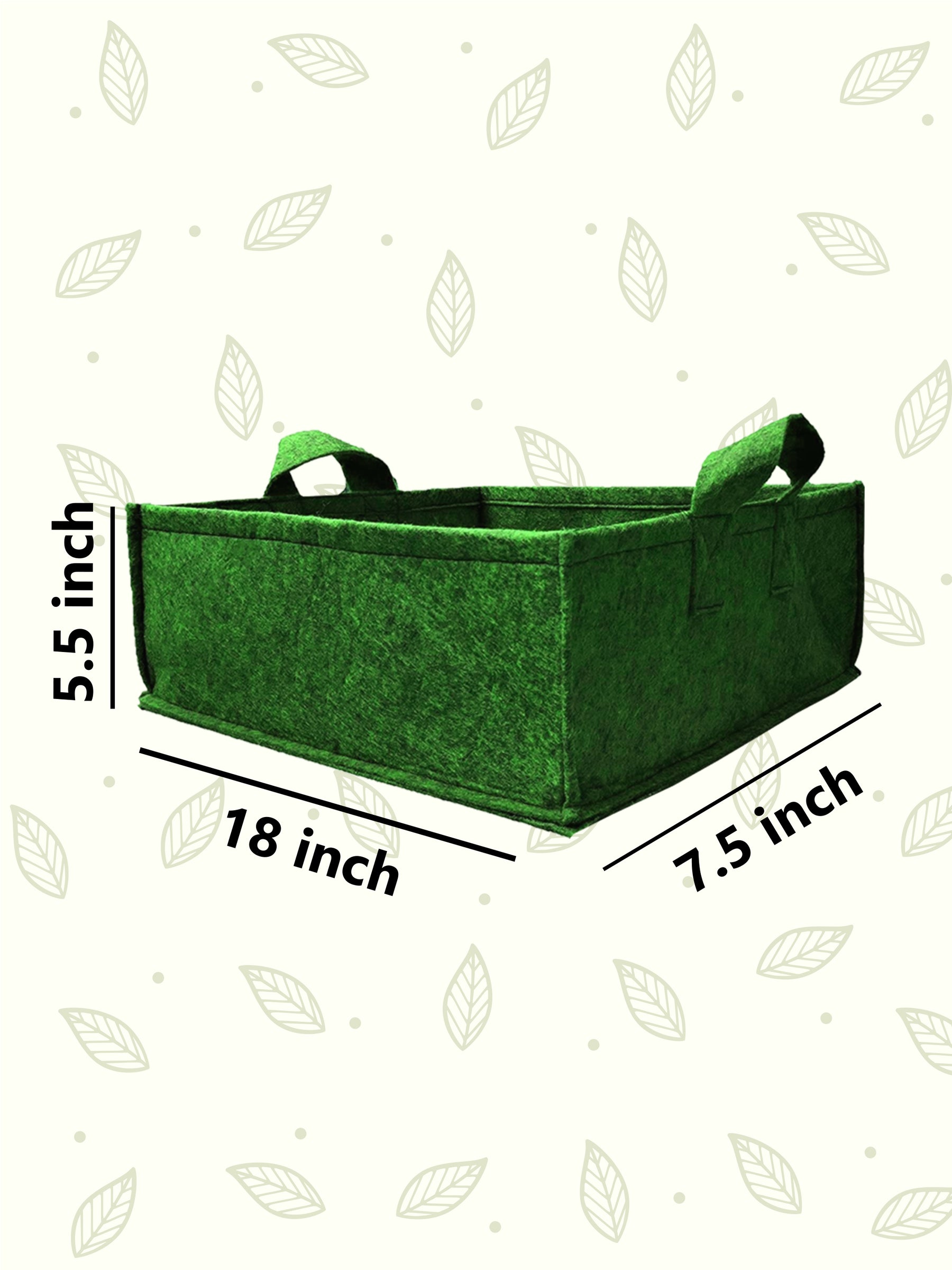 Geo Fabric Grow Bags 400 GSM - Rectangle - 18x7.5x5.5 inches
Inclusive of all taxes
Made of high quality and durable 400 GSM non-woven fabric, which is environmentally friendly. These grow bags are foldable for storage, washable for reuse.

These grow bags provide excellent aeration and good air permeability, they can offer enough space for roots to breath and effectively avoid root swirling, promote a healthy root ball.

The fabric pots provide good drainage and allow the roots to breath well which results in stronger, healthier plants. It also aerates soil, prevents heat build-up and allows excess water to drain away. In the hot summer season, the plants need watering every day.

Suitable For Home Garden, Terrace Gardening, Kitchen Gardening, Terrace Poly House Gardening & Roof Top Balcony Gardening.

6x7.5 inches does NOT come with a handle.
Pack of 1 Geo Fabric Grow Bag 400 GSM
We have multiple sizes:
- 8x8 inches (20cm x 20cm) with handles
- 10x10 inches (25cm x 25cm) with handles
- 12x12 inches (30cm x 30cm) with handles
- 18x7x5.5 inches (45cm x 17cm x 14cm) with handles
Fantastic product.
Excellent quality grows bags with sturdy handles which helps it easy to move. The bag is quite large and can hold a lot of plants in it. A great buy if you don't have enough space to pot your plants.
Awesome Grow Bag
Good quality Grow bags. Stitches around the bag is done correctly. Worth buying. Overall 5-star product
Durable Growbags
Awesome product considering durability, quality of material and steadiness. Every home gardener should buy this product. Thank you, BOMBAY GREENS, for this wonderful product. I have Rose plants at my home and I am going to repot all into this grow bags
Handy & Well Made
Material is very good and the size is also big product well made, with sturdy handles for easy Lifting and moving ... but overall, the product features and build quality are top notch
Danke Group
Flt-3 Salasar Kutir, 60 Feet Rd, Bhayandar (W), Mumbai-401101