Gardening Seed Kits
A fun way to grow plants!
Our Seed Packs is the most easy way to get started with Gardening. It is perfect as gardening gifts for birthday parties, weddings or corporate gifting.
Fun gardening kits for kids and adults both.

The Seed Packs includes :
• 1 Pack of Seeds
• 1 Eco-Friendly Reusable Cotton Pouch
• 1 Quirky Plant Tag

Let's make gardening fun & easy!
Gardening Seed Kits
Grow your own vegetables, herbs & flowers easily! These Seed Packs or Garden Seeds Kit contain the most premium quality seeds you need to start kitchen garden or terrace garden.
Let customers speak for us
Explore our Eco-Friendly Options
3 in 1 Mini Gardening Tools Kit
The Kit includes :
• One Jute Pouch
• One Shovel: 20 x 4 cm
• One Rake: 16.5 x 4 cm
• One Spade: 21.3 x 2.5 cm
Eco Friendly Grow Kits
Our Eco-Friendly Grow Kits include everything you need to grow Healthy plants!
The Kit includes :
• Tin pot
• A glass vial of seeds
• Coco Coir Discs
• Plant Food
• User Manual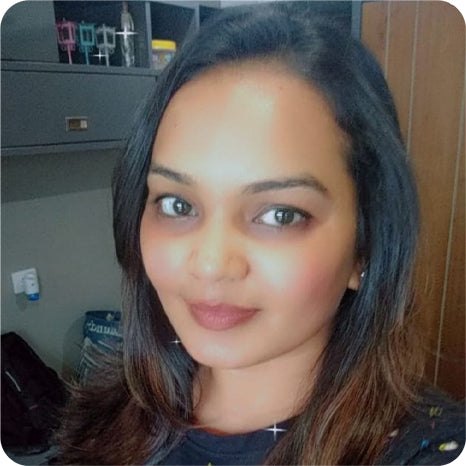 My go to brand for my gardening needs. Since the day I came across this brand, I've been a fan of it.
- Avani
I'm a huge fan of this soil less potting mix... it's very beneficial for my plants.. Thank u bombay greens...❤🥰
- Gargi
I have been using potting Mix and Liquid fertilizer from Bombay Greens and they are really superb. Thank you Bombay Greens. ❤️
- Suruchi
The grow kits offered are a fun DIY..
Cheers to BOMBAY GREENS for my beautiful plants.
-Chetan Soni
Growing plants at home has never been this easy!
Our DIY Gardening Kits include everything you need to grow 3 Healthy plant varieties!
The Terrace Kit includes :
• 3 Seedling pots
• 3 Varieties of Seeds
• Cocopeat Discs
• Organic plant food
• Plant tags
• Grow guide
Eco Friendly Gift Hamper
🌿 Eco-Friendly Basil Kit
🌿 Eco-Friendly Cherry Tomatoes Kit
🌿 3 Mini Tools Kit (Shovel, Spade & Rake)
🌿 1 Eco-Friendly Grow Bag (8x8 inches)
🌿 All items are packed in a beautiful gift box.
General
You can't use seed packets from Bombay Greens to grow indoor plants. Our seed packets need to be sown in an area that receives ample sunlight for early germination. Our seed packets are made of reusable cotton pouches, featuring quirky tags. You can start your gardening journey with a collection of premium seeds from us.
A single seed packet of vegetables and flowers comes with approximately 30-50 seeds depending on the flower plant and vegetable you choose.
You must take the following points into consideration while buying organic seeds online: 
Look for GMO-free seeds.
Check for the organic or eco-friendly tag on the seed packet.
Buy from a trusted source.
Check for combo offers on seed packets to save on your pocket.
Drop a query on their website, if you have any doubts.
Check about seed harvesting, sowing and germination details.
Look at the packaging date. 
Check the seed count in each seed packet.
Try your hands on some new varieties of organic seeds online.
Finally check the additional cost, if any like shipping charges on seed packets.
If you love gardening and are thinking of adding new members to your garden family, then you must check out the garden seeds collection of Bombay Greens. They have a great pool of vegetable and flower seeds such as Italian Basil, Tulsi, Cucumber, Red cherry tomato, spicy chilly, Zinnia, Sunflower, Dill seeds and Butterfly Blue Pea seeds.
Shipping
Shipping is FREE for all PREPAID orders above Rs 598

ALL COD orders will be charged additional Rs 65 irrespective of the total value.
Returns
We do not offer returns on the products however we issue replacements if there is a concern with the item. For replacements, please write to us on info@bombaygreens.com
Cancellation
Orders once placed through  www.bombaygreens.com cannot be cancelled and no refunds will be made once an order has been successfully placed.
Indoor Gardening with Different Types of Seed Packets
There's something peaceful about gardening. Having a piece of nature in your home can be exactly what you need to lead a lifestyle that is calming and absolutely serene. Yes, it takes work and that's where we come in. You can get any type of seed, like vegetable seeds for home gardens, at Bombay Greens.
read more

read less

Along with these garden seeds, we have a wide range of gardening supplies and articles that will guide you through creating your own indoor garden - something that you can be proud of. By buying garden seeds online, you are making the investment to create something out of nothing and care for it. If it's a new experience for you, we promise that you will quickly fall in love with growing the seeds you get from the packets of flower seeds online.

With the range of various seeds we offer, you can enjoy a garden full of your favourite plants, herbs, vegetables, and more. Get flower seed packets of different varieties from us and let us celebrate each milestone of your progress with you. We know what it takes to grow a plant, and have your own garden, so, buy garden seeds online at Bombay Greens now.

Explore Bombay Greens for metal planters to grow your fruits, herbs, vegetables, and other plants. These planters and other varieties of pots give your home an aesthetic that elevates your garden space as well. You can also get eco-friendly grow bags on Bombay Greens.

What is included in the Bombay Greens Seed Packet?

In our seed packets, you will find more than just seeds for you to grow. These seed packets come in a rustic cotton pouch. It also comes with a cute wooden "I'm Rooting for You" plant tag which adds an aesthetic value to your planter with these seedlings.

By buying garden seeds online at Bombay Greens, you get a little something extra like the plant tag and an eco-friendly and reusable cotton pouch. Here is a list of the items you can find in our herb, vegetable, or flower seed packets online.

1 Cotton Pouch - Width -16cm, Height - 18.5cm

1 Wooden Plant Tag - Width -5.08cm, Height - 8.89cm

Pack of Seeds

Browse through Bombay Greens for all your plants' fertilizers to help grow your garden twice the size and produce big and beautiful flowers that will leave your garden looking colourful and alive. Check out our range of fertilizers for rose plants.

Why choose Bombay Greens for all your gardening needs?

Bombay Greens is an online seed store for gardening lovers who want to move further along in their journey or rediscover their love for gardening. Whether you're just starting out or you're getting back to it, Bombay Greens will guide you along and equip you with the right tools and knowledge in order to grow your garden to the best of your ability.

From our experiences as gardening fanatics, we have created various collections of gardening products that have helped us along our journey, making it easier and more enjoyable. It is these same ranges of products that we bring to you to make the journey just as enjoyable for you. Explore Bombay Greens for mini gardening tools, gardening kits, tools, and more online.

Get the best organic vegetable seeds online in India at Bombay Greens.

FAQs

Q. How long does it take for seeds to grow in a plant?

A: There are different seed packets and since each seed is unique, it can take varying amount of time to germinate and grow into a plant.

Q. Can I grow plants from the seed packets in containers or small spaces?

A: You can grow these garden seeds in small spaces or in containers like the range of pots and planters we have available for you.