Metal Pot Collection
Infuse your home decor with vibrancy using this beautiful Metal Planter, a charming decorative piece
that will instantly lend character to your home.
Let customers speak for us
Check out our
Eco-Friendly Tools Kit
Organic Nutri-Shots Fertilizer for Indoor Plants
Benefits:
• Pure & Safe
• Does NOT burn plants
• No Odour
• Suitable for all houseplants
Jute Planters for House Plants
Reasons to ❤️ our Jute Planters:
• Eco-Friendly
• Handmade
• Made in India
• Premium Quality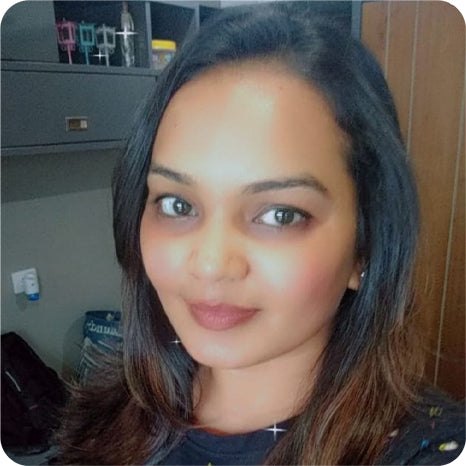 My go to brand for my gardening needs. Since the day I came across this brand, I've been a fan of it.
- Avani
I'm a huge fan of this soil less potting mix... it's very beneficial for my plants.. Thank u bombay greens...❤🥰
- Gargi
I have been using potting Mix and Liquid fertilizer from Bombay Greens and they are really superb. Thank you Bombay Greens. ❤️
- Suruchi
The grow kits offered are a fun DIY..
Cheers to BOMBAY GREENS for my beautiful plants.
-Chetan Soni
General
Wipe with cloth. Do not scrub with abrasive materials.
To keep your decorative planters looking great, place a plastic pot with a plant inside. Do not put mud and plant directly into the metal pot as this will spoil the look. Also, avoid placing heavy ceramic pots inside as it can topple the planter.
Shipping
Shipping is FREE for all PREPAID orders above Rs 598

ALL COD orders will be charged additional Rs 65 irrespective of the total value.
Returns
We do not offer returns on the products however we issue replacements if there is a concern with the item. For replacements, please write to us on info@bombaygreens.com
Cancellation
Orders once placed through  www.bombaygreens.com cannot be cancelled and no refunds will be made once an order has been successfully placed.
Metal Flower Pot
and
Indoor Pot Stand
: Why You Need Them
No worries, whether you are a pro at gardening or a beginner, it's not as difficult to grow greenies around you, as it may seem. With the right set of planters and pots, you can decorate your space with your favourite plant. At Bombay Greens, we welcome you to take a look at our appealing metal planters online, which offers practical aspects for growing your plant. With their wonderful colour, style, and pattern options, our metal planters enhance the decorative flair of your space.
However, you must be thinking of why to choose metal plant pots for home garden.
read more

read less

Well, the answer is simple and straightforward. Bombay Greens Metal flower pot are made of highly sturdy material, are rust-resistant, leakproof, and have a sleek finish and attractive polish that lasts for a long time.

As a result, with our indoor pot stands and metal flower pots, you have a variety of possibilities to create the green space of your dreams. So what's holding you back? Whether you are setting up a new plant or repurposing an old one, scroll down to see the amazing collection of plant stand for living room from Bombay Greens and decorate a lively space.

The perfect finish and attractive designs of our planters online, make it a great gift for plant lovers as well.

Choose From A Wide Range Of Different

Metal Flower Pots

And

Planters Online

At Bombay Greens

Trio Metal Pot

Let our stunning collection of trio metal pots take centre stage in your living room's decor. The sleek dimensions and attractive colour combinations will enthral your guests and enhance the overall aesthetic of your living space. Available in 3 colour variants i.e., Gold with Black stand, Black with Gold Stand and White with Gold stand, you can pick the one which best suits your space's decor. You can also check out grow bags range, for your balcony and outdoor gardening needs.

Duo Metal Pot

If you feel the trio-metal plant stand is a bit large for your space, then get your hands on the duo-metal indoor pot stand. With the same colour combinations as the Trio Metal planter with stand, this is a gorgeous addition to your home. Place it nearby the sofa or outdoors for a more appealing look. Check out other gardening products for your home garden at Bombay Greens.

Round Metal Pot

The round metal flower pots will always rule the gardening trends. With subtle and minimalist designs, the round metal planter with a stand is perfect for all modern home decor needs. You can also use it in your outdoor spaces to grow microgreen seeds and salad seeds.

Tall Metal Pot

If you're seeking tall metal plant stands for your outdoor space or home office, then enjoy, you've found the right place. To fit everyone's style and taste, our top-notch metal plant stands are available in various hues.

How Bombay Greens Can Be Your Gardening Partner?

You might be restricting yourself from exploring your hidden interest in gardening, thinking it's a chaotic task but believe us, it's not! With a handful of quality garden essentials your gardening journey can become enjoyable and inspire others to grow greens around them.

Bombay Greens bring to you gardening essentials such as liquid fertilizers, seeds online, neem oil for plants, etc for ensuring the healthy growth of your plants. With directions to use and various planting tips, we help you in taking care of your plants and motivate you in contributing your bit towards the environment.

Buy yourself the beautiful plant stand for living room from us and also check out a range of plant fertilisers for your container gardening needs.

Frequently Asked Questions on Metal

Plant Stands For Living Room

What are the benefits of using metal pots and planters?

Metal flower pot and metal plant stand are sturdy in nature, rust resistant, of premium quality, and painted with attractive polish that contrasts well with all types of interior space and outdoor landscape.

What are some designs available at Bombay Greens for metal pots and planters?

Metal plant stands at Bombay Greens are available in various materials, colours, shapes and sizes. The most loved designs of the metal planters with stands are round metal pots and tall metal pots with triangular stands.

How do I choose the right pots and planters for my plants?

While buying planters online, always check for a planter that is sturdy, provides enough room for plants to grow, looks attractive when placed inside the house, has premium quality and is rust-proof. A metal planter fits well in all these categories.