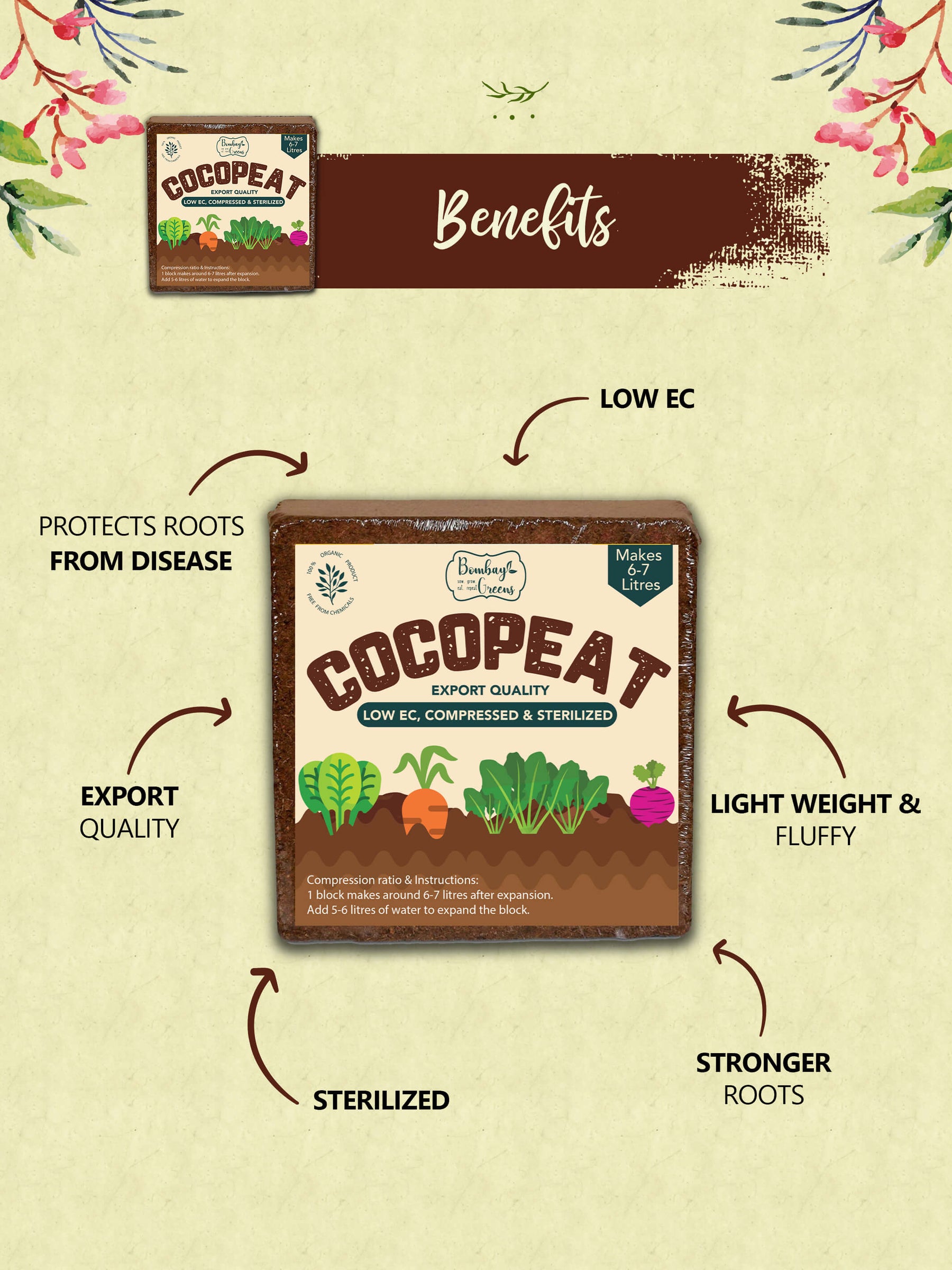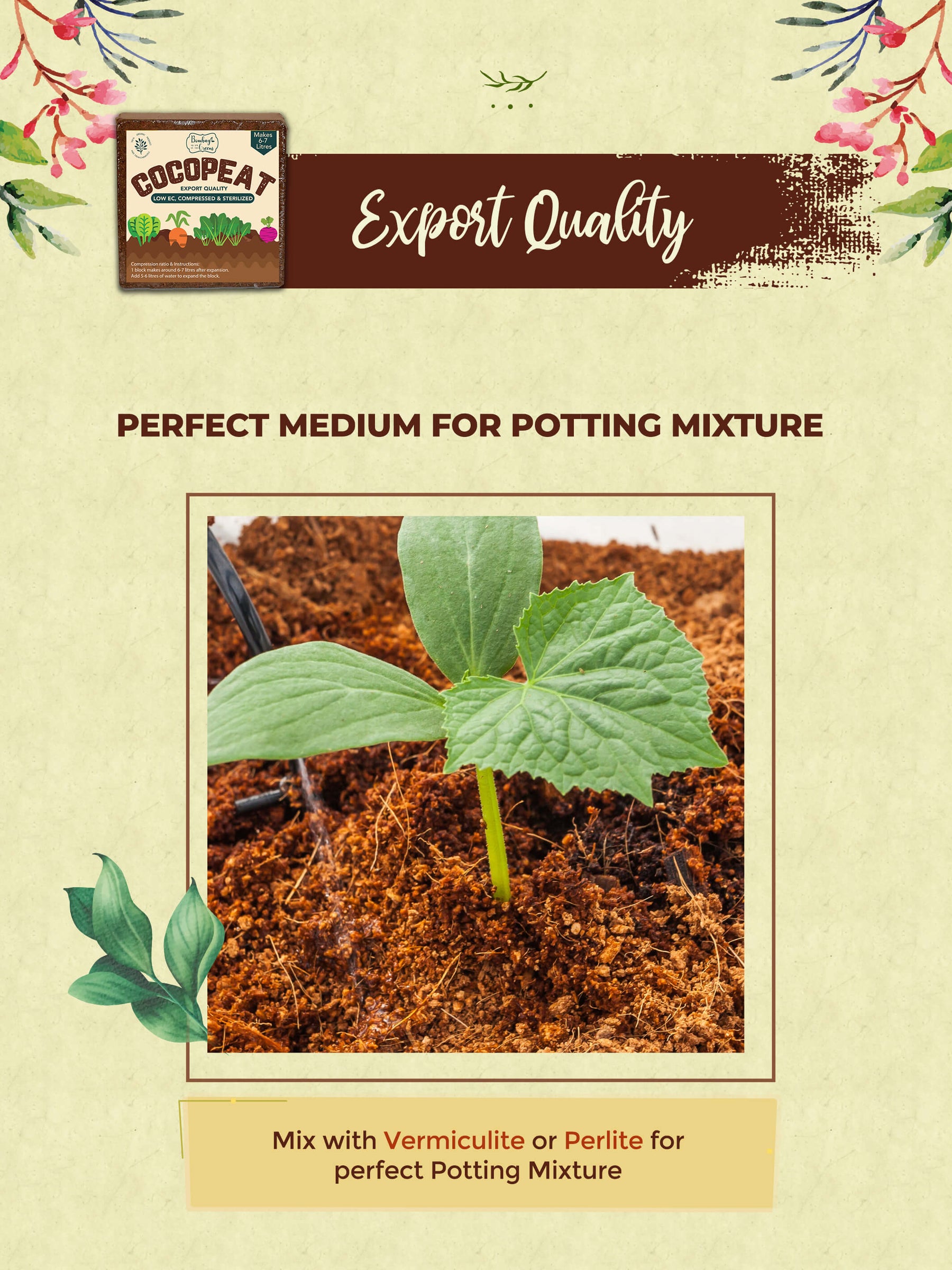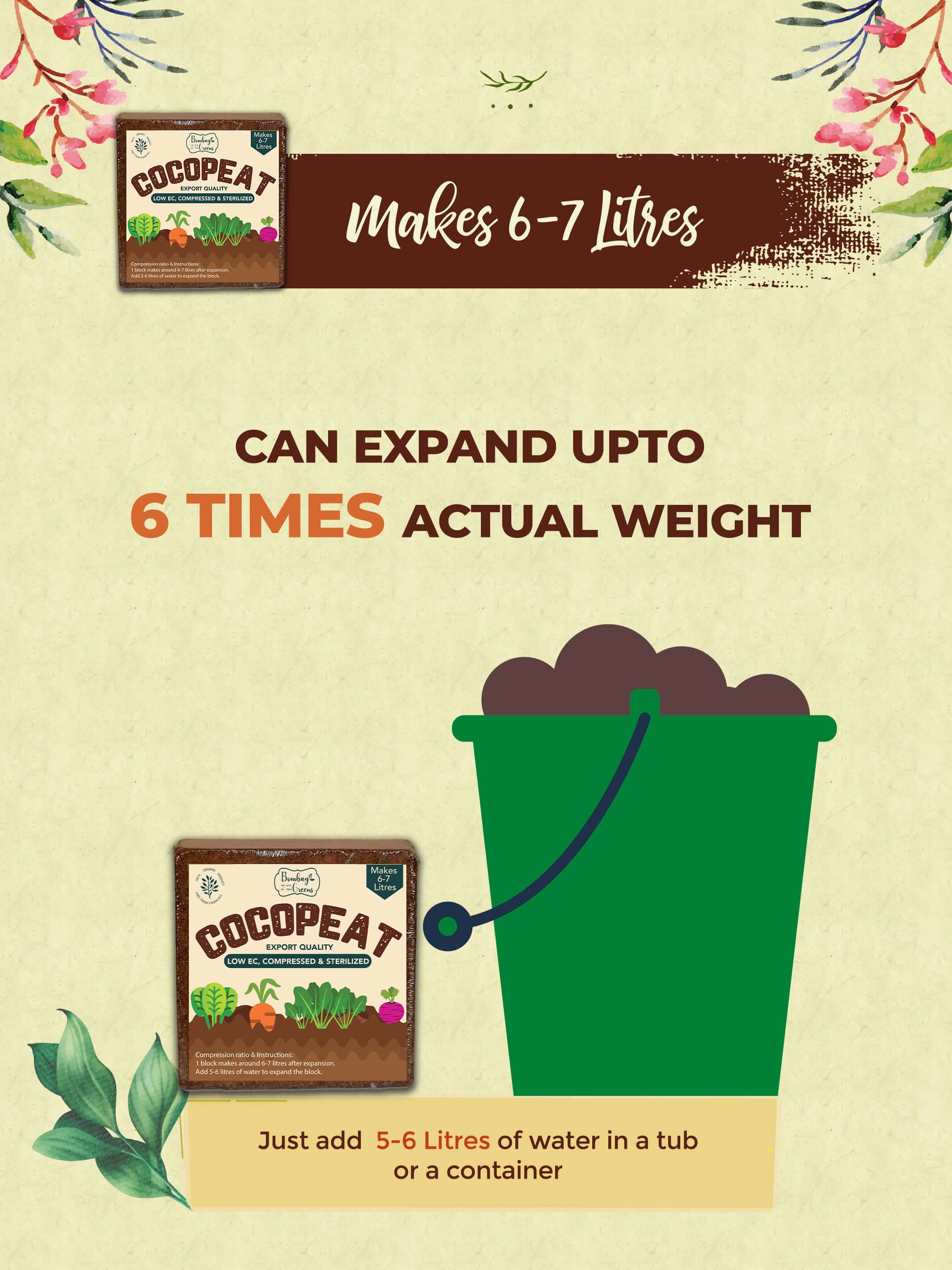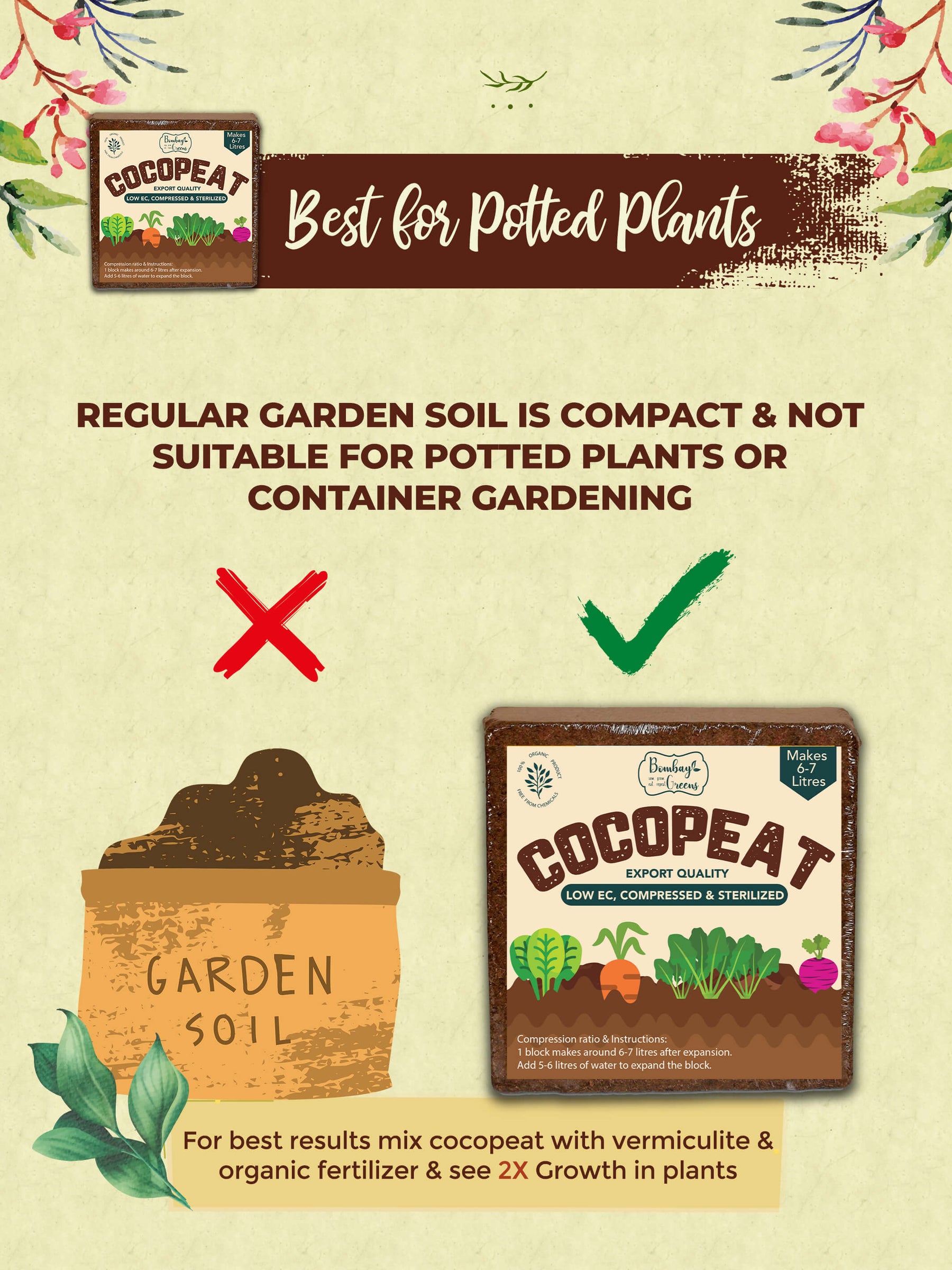 Organic Low EC Cocopeat Block. Makes 7 litres per block - Pack of 2
Inclusive of all taxes
100% natural and organic, Excellent garden soil alternative

ACTS LIKE A SPONGE - Plant Roots Absorb the Ideal Balance of Water, Oxygen and Nutrients
RESISTS OVER WATERING - The Unique Natural Fibers Provide Abundant Oxygen and lets excess water drain thru drain holes in pots and this Helps Reduce Water Logged Roots, The #1 Reason for Plant Failure High grade export quality cocopeat with low EC
Low levels of EC is attained by repeated washing with fresh water. High porosity and drainage abilities
Combined with longer and shorter fibers help to create a soil alternative that has exceptional water holding capacity
Contains 2 blocks of Cocopeat each weighing 900 grams, 900 x 2 = 1800 grams
Excellent quality.
These coco peat blocks are the best in the market. They are low in EC plus they expand so much.
Much better than the market ones.
Best low EC cocopeat!!
Acts as an excellent mix for my plants enabling it to absorb the ideal amount of water and nutrients.
Just as I expected.
The coco peat blocks are a really good soil alternative for my potted plants.
Awesome product!
This low EC coco peat block is 100% pure as it expands a lot and it does not contain salt which is harmful for plants. Other brands don't give you low EC and hence it damages the plants.
Danke Group
Flt-3 Salasar Kutir, 60 Feet Rd, Bhayandar (W), Mumbai-401101