Eco-Friendly Grow Kits
Grow your own healthy vegetables, greens, herbs, flowers, herbal teas at home easily with Bombay Greens DIY Grow Your Own Kits.
Let customers speak for us
Repotting Mat
Looking for a gardening mat that's both practical and stylish? Look no further than our Bombay Greens Gardening Mat!

Features :
• High Quality 300 GSM Geo Fabric Material
• Durable and Long-lasting
• Non-Slip Design
• Easy to Clean
• Large Size
Gardening Seed Kits
A fun way to grow plants!
Our Seed Packs is the most easy way to get started with Gardening.

The Seed Packs includes :
• 1 Pack of Seeds
• 1 Eco-Friendly Reusable Cotton Pouch
• 1 Quirky Plant Tag
Let's make gardening fun & easy!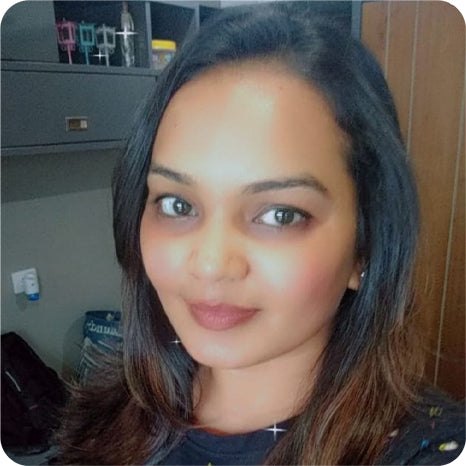 My go to brand for my gardening needs. Since the day I came across this brand, I've been a fan of it.
- Avani
I'm a huge fan of this soil less potting mix... it's very beneficial for my plants.. Thank u bombay greens...❤🥰
- Gargi
I have been using potting Mix and Liquid fertilizer from Bombay Greens and they are really superb. Thank you Bombay Greens. ❤️
- Suruchi
The grow kits offered are a fun DIY..
Cheers to BOMBAY GREENS for my beautiful plants.
-Chetan Soni
Watch our video on
What's inside the box
FAQs on Eco-Friendly Grow Kits
General
Yes, absolutely! Eco-friendly gifts can be a great option for any occasion. From birthdays to weddings, housewarming to corporate gifting, there are many opportunities to give green gifts that are both thoughtful and sustainable. You can gift an environmentally friendly gift kit by Bombay Greens to your near and dear ones for various occasions.
Making a green gift involves choosing a gift that is environmentally friendly and sustainable. You can choose eco-friendly gifts like plants in eco-friendly grow bags, seeds and plant starter kits and much more. Take care to use eco-friendly biodegradable materials for gift wrapping too.
Environmentally friendly gifts are in demand in recent years. With more information and awareness about the impact of climate change and environmental degradation, many people are looking for ways to reduce their own impact and support green gifts. People are also embracing minimalism and intentional living, which often involves reducing waste and simplifying one's lifestyle. Eco-friendly gifts align with this trend by providing a more sustainable option.
You can find a variety of products in the environmentally friendly gift kit like.
·    Grow in a Can gift kit consists of – Grow can, seeds, plant food, coco discs and plant guide
·     Microgreens Eco-friendly Gift Kit contains – eco-friendly grow bags, seed packs, coco discs and plant guide
These green gifts are available in different variants.
All of our orders are dispatched within 24 hours of placing them.
The tin is 3 inches in size.
You need to water daily using a sprinkler till the seeds germinate. Once the seeds germinate, you need to water only when the top layer feels dry.
Yes, seeds need warmth to germinate. Tins need to be kept in sunlight for quick germination.
Once the plants grow to a height of 3-4 inches, it needs to be transplanted to their final location.
No. After the plants reach a suitable height, you have to transplant them to a bigger pot. Plants will stop growing in these seedling pots after they reach a particular height.
DIY Microgreens Kit
The kit contains everything you need to get growing:
a. Seeds
b. 1 Fabric Grow Bag
c. Coco peat pellets compressed
d. 1 Grow Guide/Manual
Shipping
Shipping is FREE for all PREPAID orders above Rs 598

ALL COD orders will be charged additional Rs 65 irrespective of the total value.
Returns
We do not offer returns on the products however we issue replacements if there is a concern with the item. For replacements, please write to us on info@bombaygreens.com
Cancellation
Orders once placed through  www.bombaygreens.com cannot be cancelled and no refunds will be made once an order has been successfully placed.
Bombay Greens Eco-Friendly Gifts: A Sustainable Lifestyle Choice
The world of eco-friendly gifts is where thoughtfulness and sustainability collide. Giving eco-friendly gifts enables us to honour our earth while celebrating memorable occasions. In today's world eco-friendly gift ideas are perfect because they let you emphasise on minimising waste, utilising renewable resources, and promoting ethical production practises.
With sustainable gifts, you can do your bit for a greener earth. Now you can practice responsible gifting with our sustainable gift ideas that you can check out at Bombay Greens.
read more

read less

Types of Eco-friendly Gifts available at Bombay Greens

Give the gift of sustainability with our eco-friendly gift collection. These sustainable gift ideas will ensure you are supporting a greener planet. From microgreen seeds to eco-friendly grow bags you can find it all here. Let us look at the different varieties of sustainable gifts available at Bombay Greens.

Sow in a Can - DIY Grow Kit

Now green gifting is made easy with Bombay Greens Sow in a Can DIY Grow Kit. This eco-friendly grow kit contains everything one might need to start a gardening journey. This sustainable gift comes with a tin pot, a glass vial of seeds, 2 coco coir discs, and plant food. It also comes with a user manual so that your gardening journey becomes easier.

Give eco friendly return gifts during your parties because our Sow in a Can comes with various herbs and flowers like Sunflower, Italian Basil, Red Cherry Tomato, and Butterfly Blue Pea.

Microgreens Kit

Nurture the green thumbs of your friends and family with Bombay Greens DIY Microgreens Kit Gift Set. Packed with everything needed to grow nutrient-rich microgreens at home, these microgreens eco friendly gifts comes with 1 Fabric grow bag, coco coir discs, 1 seed packet and a user manual.

These are perfect for eco friendly return gifts for birthday. You can find DIY Microgreens Kit in variants like Popcorn, Sweet Basil, Mustard, Radish and Red Amaranth.

From vibrant flavours to sustainable cultivation, this eco friendly gift brings the joy of gardening indoors.

Seed Packs

Why not gift seed packs as eco friendly return gifts for housewarming for all your guests. Bombay Greens Seed Packs are perfect for return gifts because they come in a cloth pouch with a seed pack and a plant tag. You can find a host of seed packs on Bombay Greens like Italian Basil, Tulsi, Cucumber, Red Cherry Tomato, Spicy Chilli, Zinnia, Sunflower, Butterfly Blue Pea and Dill.

Why Bombay Greens Should be your priority for Eco-friendly Gifts

Bombay Greens is the finest destination for gardening needs. Whether you are an avid gardener or a gardening newbie, our fantastic selection of gardening supplies with help you with your gardening journey.

If you are looking for sustainable corporate gifts or eco friendly Diwali gifts then our eco-friendly kits, stylish gardening products are perfect. Spread love for the planet with our corporate gift items.

Do not forget to check out our plants fertilizers and manure fertilizers for your garden because healthy plants need plant food. So if you love your rose garden you can check out 100% organic fertilizer for rose plant at Bombay Greens that will give you bigger buds and more bloom.

FAQs Frequently Asked Questions

Why should I choose eco-friendly gifts?

By choosing eco friendly gifts, you support a healthy environment and encourage sustainable lifestyle. Gifts that are environmentally friendly encourage a more aware and responsible society while you can practice your gardening hobby.

Do the gift kits come in eco-friendly packaging?

Yes, our eco-friendly gift kits come in eco-friendly plastic-free packaging.

Can I personalize the eco-friendly gift kits?

You can find a personalised gifting range on Bombay Greens where you can personalize the logo, box design, and contents of the box and even get customized Thank You cards.