WE WELCOME YOU TO BOMBAY GREENS
High Quality Seeds, Organic Fertilizers, Soil
& Planters Online
It's what's on the inside that counts!
Our journey started a few years ago when we decide to eat fresh & healthy vegetables.
Our love for Salads prompted us to buy exotic vegetables which were difficult to get hands on.
Humble Begining
Like any beginner in any field, we started our research online, reading articles, watching videos on how to create a successful garden at home.
After watching and reading for hours, we were very confused about the basics of gardening, weather, water requirements etc. It did us more harm than good.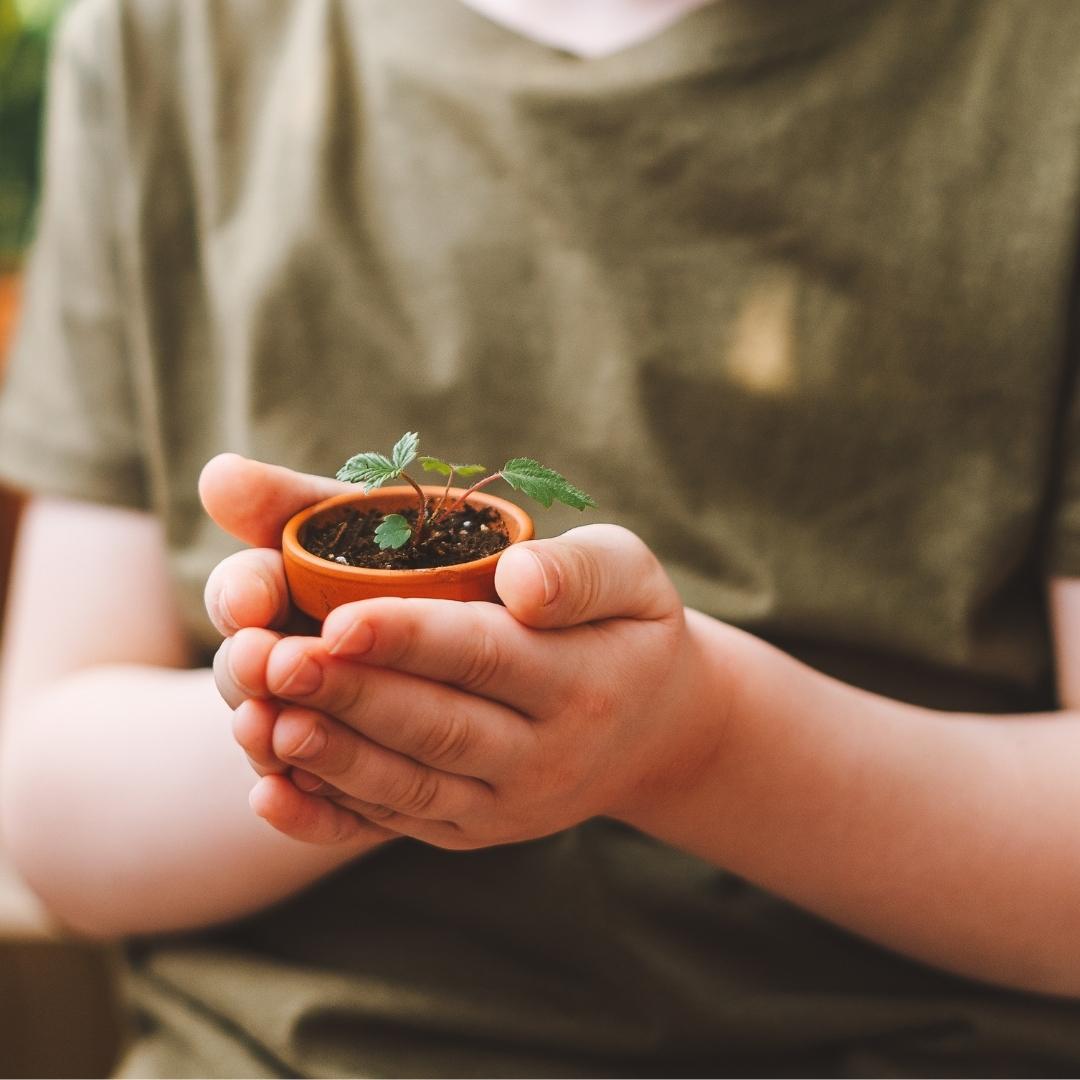 Moving ahead strongly
We welcome you to Bombay Greens – a fun, friendly introduction to the most rewarding experience of Gardening. We spent endless hours creating best products for you because there was a time when we felt as helpless as you might be.
It wasn't too long ago when we WERE you.
It is time to PRUNE the guesswork out of the window. Stop reading, start growing.
I love to maintain my garden everyday and Bombay Greens gave me such a nice , well packed product in which they include lettuce seeds, chery tomato seeds and mixed peppers seed with beautiful pots and soil. Love the packaging.
Amazing!!! The feeling of growing your own plants after sowing them yourself, is pure. ❤️
My go to brand for my gardening needs. Since the day I came across this brand, I've been a fan of it.
I'm a huge fan of this soil less potting mix... it's very beneficial for my plants.. ❤🥰
I have been using potting Mix and Liquid fertilizer from Bombay Greens and they are really superb. Thank you Bombay Greens. ❤️
Mini Tool Kit. It is as useful as it is cute. Just love it.
Easy and fun activity. Me n my 2 yr old daughter had loads of fun planting the seeds and now watching them sprout and grow every day!
DIY
Mustard Microgreens
Microgreens are veggies that can be harvested in few days and have 4x nutritional value than mature greens. Bombay Greens microgreens kit contains everything you need to grow healthy greens from seeds.
DIY
Basil Microgreens
Microgreens are veggies that can be harvested in few days and have 4x nutritional value than mature greens. Bombay Greens microgreens kit contains everything you need to grow healthy greens from seeds.
Check out our
Featured Product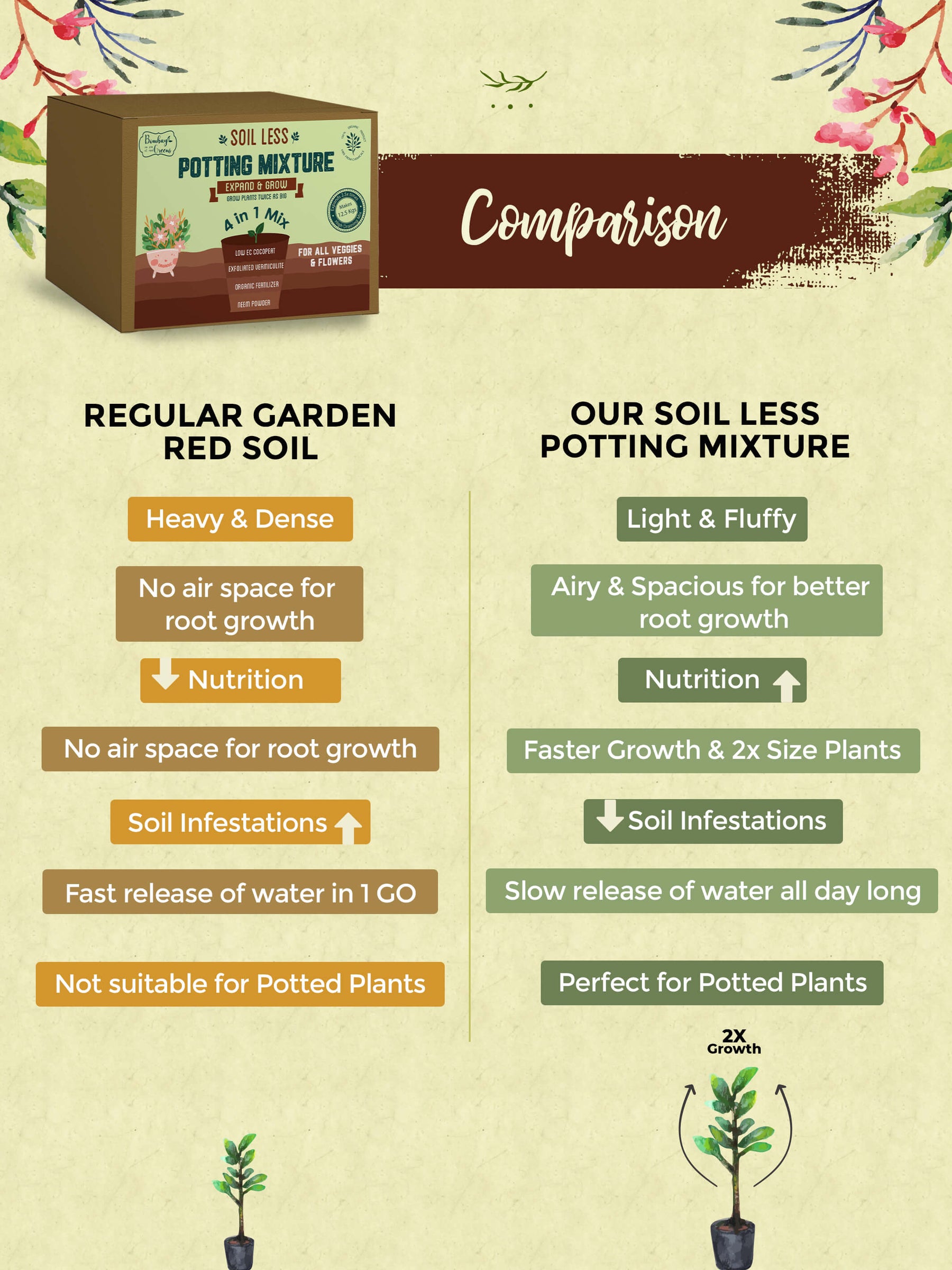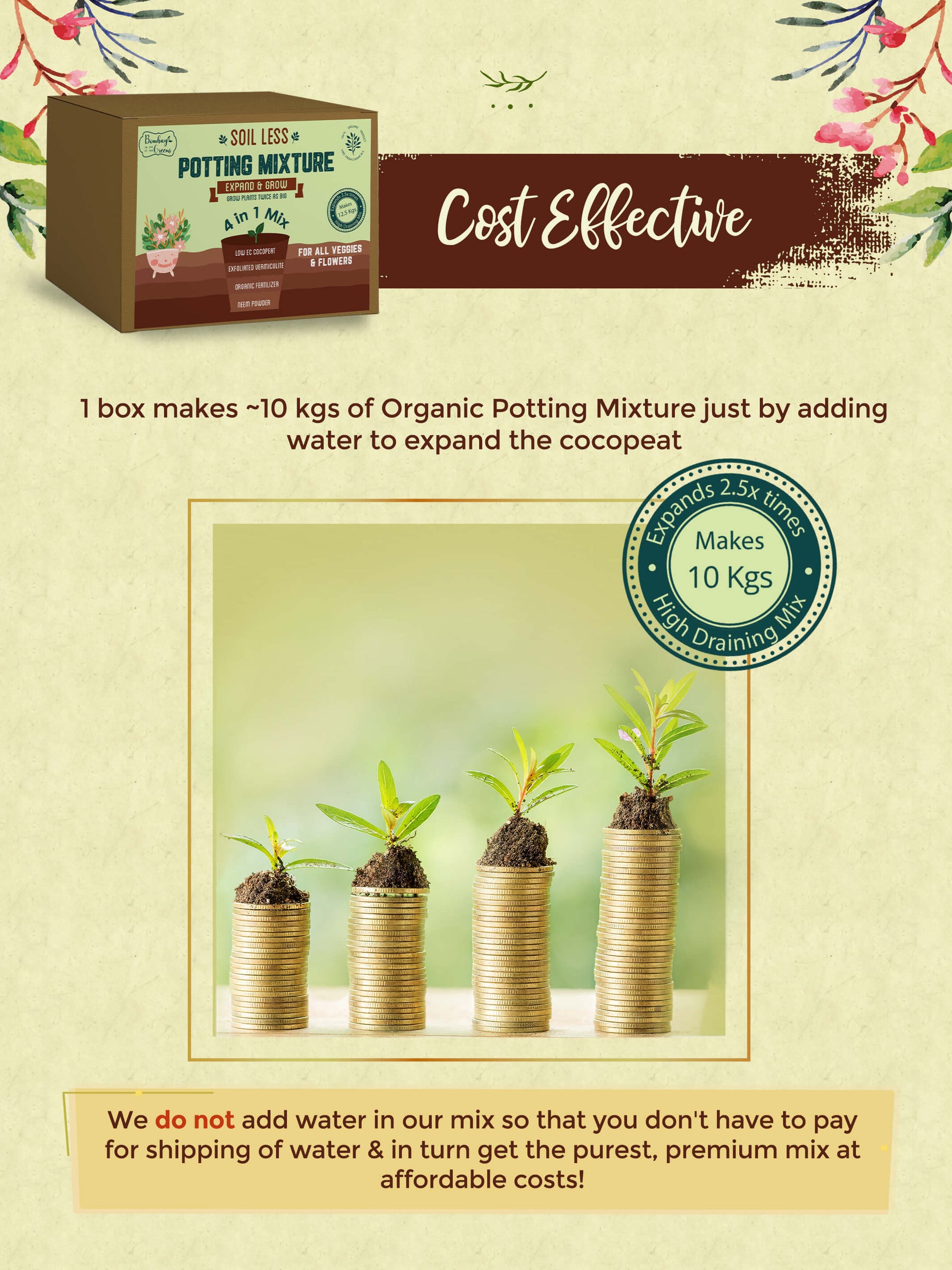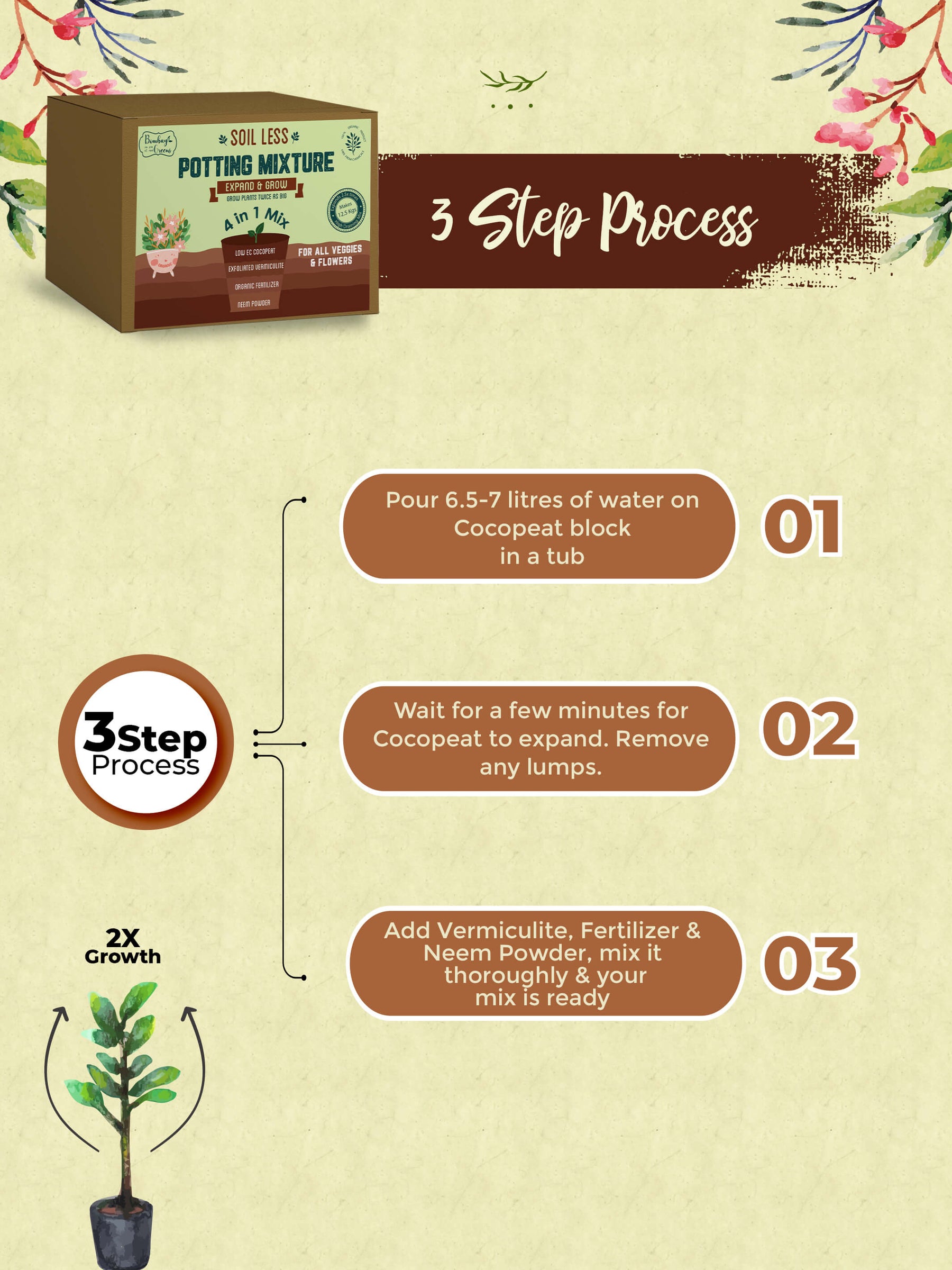 Inclusive of all taxes
Select Quantity:
Makes 10 kg - Rs. 596
Blossom and Grow
Discover the Joy of Gardening
Shop for Gardening Essentials at Bombay Greens
We are so glad to have you join the Bombay Greens growing family. We are even more glad to have people who share the same passion for gardening as we do. If you're confused or feeling stuck as to what to do next on your gardening journey, that's alright, we are here to help.
read more

read less

From gardening products to blogs - we help you enhance your gardening knowledge or teach you something new. The range of products and gardening accessories we have for you will help you make your garden look fresh and lively.

Before starting your gardening journey, it is essential to plan your garden. Determine the type of plants you want to grow, the location, the soil quality, and the amount of sunlight your garden receives. This will help you create a garden that thrives and meets your expectations. Using the correct gardening accessories will make this process easier for you.

Our gardening kits and seeds, organic fertilizers, potting soil, and mixtures, will ensure your plant babies are growing healthy. Use our decorative metal pots and jute planters in your garden and living room to enhance your home aesthetics.

Every gardening enthusiast likes growing plants from scratch. If you are also someone who likes to grow vegetables and herbs from seeds, we have just the right range of seed packets for you. Choose from a variety of seeds like tomato seeds, basil seeds, dill seeds, and more to make your kitchen garden green and thriving. You can also check our range of Eco-Friendly Grow Kits and Mini Gardening Tools to make your gardening journey easier.



Useful Gardening Supplies & Tools for your Garden at Bombay Greens

Plant Care Supplies

Plant care is a necessity, when you ignore plant care your plant babies might succumb to mites, bugs or other plant diseases. Plant care gardening supplies provide vital nutrients to your plants while creating a shield to fight against potential diseases or insects.

Liquid Organic Fertilizer Combo for both flowers and vegetables works extremely well for instant nutrition to your plants. Being organic it is 100% safe and you can start witnessing results within 7 days of use. Having a dense amount of micro and macronutrients, the liquid organic fertiliser for vegetables acts as a complete plant food and works wonders for soil-based as well as water-based plants.

If you are looking for plant care gardening supplies online specifically for roses, we have liquid organic fertiliser for roses and other flowers, which are enhanced with micronutrients. These organic fertilizers help in growing big and beautiful roses and orchids quickly. Each pack of 200 gms comprises Humic Acid, Fulvic Acid, Amino Acid, Seaweed, Cytokines and Auxins.

Pest Control Method

Regardless of the level of care you provide your plants, there are chances that your plants will experience some level of pest infestation. It's a myth that houseplants are immune to typical garden pests and maladies like fungus gnats, mites, powdery mildew, and black spots just because they are kept indoors. These plant ailments can also spread among indoor plants if proper pest control methods are not followed on time. Routine pest control procedures act as preventive precautions and also make up a significant portion of plant care procedures. Bombay Greens, the best gardening store online, offers you organic garden pest control products like Neem Oil for plants and Neem Cake Powder which works to protect your plants from pests and nematodes.

Neem Oil for plants: A 100% pure cold-pressed neem oil works as a herbal fungicide, prevent mosquitoes and flies in the house, controls eggs, larvae and adult stages of garden paste, and deals with blackspot, powdery mildew, rust, spider mites, aphids, whiteflies and other pests.

Neem Cake Powder: It's one of the best organic fertilizers that works like a natural fungicide and protects plant roots from pests and diseases.

Plant Nutrition

Just like any other living individual, plants too need nutrition for germination, growth and combat against pests and other diseases.

Bombay Greens' 4-in-1 Soil Less Potting mix with cocopeat, vermiculite, neem powder, and fertiliser, provides a boost of nutrition to your plants. This light and fluffy soil mix reduces soil infestations, is airy and spacious for better root growth, enables faster root growth and gives 2X size plants. It works perfectly for potted plants and aids in the slow release of water all day long.

Another nutrition supplement that does wonders for your home plants is our 2-in-1 Soil Less Potting Mix with Low EC Cocopeat and Organic Fertilizer. It features a high-draining mic and expands 2.5 times the regular potting mix.

Get your hands on quality garden supplies online from the best gardening store online.

Make Your Gardening Experience More Enjoyable With Our Gardening Products Online

Bombay Greens has a wide range of gardening products online including gardening kits, tools, seeds, fertilizers, and lots more. Here are some of our garden supplies online that will make your gardening journey enjoyable.



Gardening Kits & Seeds:

In this category, we have different types of kits and seeds which include: - 3 in 1 DIY Gardening Kit which contains seeds of herbs, flowers, and vegetables you can grow in your garden and use in your kitchen. These include chillies, tomatoes, salad, herbs, flavours, and many more plants. - Eco-friendly Grow Kits - These grow kits contain seeds, coco discs, eco-friendly growing containers etc. You can now grow your microgreens, herbs and flowers easily. - Gardening Seed Kits are small pouches of seeds that can be given as gifts to other gardening lovers. - Eco-friendly microgreens kits are quick, easy-to-grow greens that do not require much time, space, or sunlight before they begin to sprout. - Gardening Gifts - Have a friend who is equally excited about gardening as you? Our gardening gifts with seeds, aroma oils and self-care kits can be unique gardening wedding gifts for your loved ones.



Organic Fertilizers:

This category of gardening products contains the following: - Organic liquid fertilizers that are 100% water soluble. They are suitable for all vegetables and flowers and give visible results in 7 days of usage. - Organic composted fertilizers provide nutrition to plants at a slower rate but with double the growth of your flowers, fruits, and vegetables. - is a mild nutrition option for indoor plants to help them grow healthier and bigger. - is a herbal organic pesticide & fungicide for your plants to control the spread of pests, mealy bugs, fungi etc.



Potting Soil & Mixtures:

Bombay Greens offers various options for soil for your potted plants for terrace gardening or kitchen gardening. Choose from our wide range: - 4-in-1 potting mix is a soil-less potting mixture that will help grow your plants twice as big. It contains Cocopeat, Vermiculite, Neem Powder & Organic Fertilizer - Gardening mat is a plant repotting mat that prevents a messy floor and is super easy to clean. - Mini gardening tools are sets of gardening accessories that will make your gardening easier. - Organic cocopeat is a low EC, compressed, and sterilised soil alternative that is 100% natural and organic. - Horticulture Grade Vermiculite helps to improve heavier soil and promote root growth.



Pots & Planters:

Pots and planters make growing plants easier and more accessible apart from adding beauty to your garden. Bombay Greens is a gardening store online, where you can find Fabric Grow Bags, Metal Planters, and Jute & Cotton planters to make your garden look pretty and neat. These grow bags come in various sizes, shapes, colours, and fabrics. Get these grow bags online now.



Explore The Wide Range Of Gifts For Gardening Lovers

Gardening Gifts for gardening lovers like us! Gardening products can sometimes be hard to look for especially when you're not sure where to look. But if you've found us, then you can get some home garden accessories and supplies for your friends, families, and other loved ones who are into gardening.

Our range of gardening gifts comes in various categories and we have something for different settings like,

Gift eco-friendly unique plant gifts to your employees, vendors, and co-workers for green gifting. Find different types of gardening kits, gardening accessories, eco-friendly gifts, plants and custom hampers to gift your employees or your clients. These gardening gifts include customised seeds, eco-friendly kits, mini tool kits, and more.

Looking for wedding favours in India or return gifts for wedding guests? Or want to gift something unique and green for your garden-loving friend for their wedding? How about our specially packed wedding gift that includes custom hampers, microgreen kits, nano grow kits, and much more?

This eco-friendly option of gifting is a thoughtful gift to anyone who you want to share your love of gardening with. Or maybe someone who's looking to get into something new and you know they would love gardening.

Gift your loved ones something new and fresh this Diwali. Our range of Diwali hampers includes plantable mithai, crackers, sweets, and lots more. This gifting option supports the livelihood of the rural women that hand-make the seed fireworks and mithai.



Why Choose Bombay Greens For All Your Gardening Needs?

At Bombay Greens, we want to share our love of gardening with everyone who's looking to start something new or dig deeper into their love for gardening. We have created everything that we needed when we started our gardening journey and we hope these things will help you on your journey as well. Our love and ideas meet here, in a place we can bring something you need so that we can experience it together. Our gardening products, supplies, and accessories will help you take your love for gardening to the next level. Upgrade your garden with our home garden accessories and supplies. If you're feeling lost or stuck, check out our blogs, for you will find something there that will guide you on what to do next. So, what are you waiting for? Start Growing!



FAQs

Q. What are the components of indoor gardening?
A: Indoor gardening can be easily done with the right choice of pots and planters, indoor plants and soil. Indoor plants require less or indirect sunlight. You can choose indoor plants and place them in the correct spots near a window that gets good sunlight. Use gardening accessories to cultivate the soil and water the plants regularly.

Q. What are the different types of gardening?
A: There are different types of gardening which include outdoor gardening, indoor gardening, kitchen gardening, herb gardening, flower gardening, fruit gardening, and vegetable gardening.

Q. What are some ways to control pests in my garden?
A: One of the best ways to control pests without using any chemical pesticide is to use 100% pure natural cold-pressed neem oil which acts as a herbal organic pesticide and fungicide to keep fungal infections in plants at bay.

Q. What are some tips for gardening in small places like rooftops, and balconies?
A: Keep it open. Do not overcrowd. Let there be a light source. Add a sitting area if you prefer. Have diverse plants.

Q. What basic tools do I need to start gardening?
A: You need a hand trowel, a hand fork (or garden fork), pruners, a watering can, and other things along the way. Our 3-in-1 mini gardening kit provides you with basic gardening accessories.

Q. What is the best way to prepare the soil for gardening?
A: Preparing the soil is an essential step to ensuring a successful garden. Ensure you are clearing weeds and adding compost, aged manure, or other organic matter to improve the soil's texture and nutrient content. Also, it is better to loosen the soil using a gardening form from time to time.