Eco Friendly DIY Microgreen Seeds Kits
Easily Grow your Microgreens at home with our organic Microgreen seeds kit. Always wanted to grow greens at home but couldn't due to lack of space or sunlight? Microgreens don't need much space and can be grown without sunlight and very quickly. You can harvest them in less than 10 days with our curated microgreen seeds of 5 types including Popcorn, Sweet Basil, Mustard, Radish and Red Amaranth!
Let customers speak for us
3 in 1 Mini Gardening Tools Kit
The Kit includes:
• One Jute Pouch
• One Shovel: 20 x 4 cm
• One Rake: 16.5 x 4 cm
• One Spade: 21.3 x 2.5 cm
Growing plants at home has never been this easy!
Our DIY Gardening Kits include everything you need to grow 3 Healthy plant varieties!
The Terrace Kit includes:
• 3 Seedling pots
• 3 Varieties of Seeds
• Cocopeat Discs
• Organic plant food
• Plant tags
• Grow guide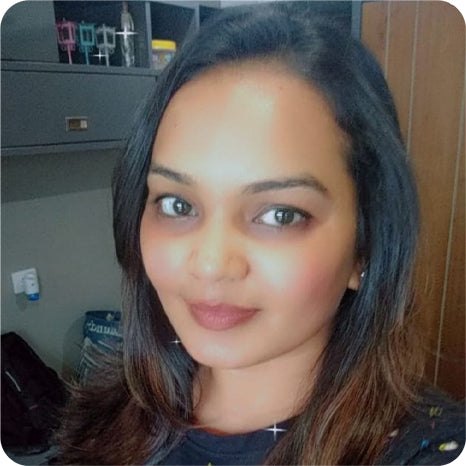 My go to brand for my gardening needs. Since the day I came across this brand, I've been a fan of it.
- Avani
I'm a huge fan of this soil less potting mix... it's very beneficial for my plants.. Thank u bombay greens...❤🥰
- Gargi
I have been using potting Mix and Liquid fertilizer from Bombay Greens and they are really superb. Thank you Bombay Greens. ❤️
- Suruchi
The grow kits offered are a fun DIY..
Cheers to BOMBAY GREENS for my beautiful plants.
-Chetan Soni
How to use our Organic Microgreens Seeds Kit
FAQs on Microgreens Seeds Kit
General
The kit contains everything you need to get growing:  
a. 1 Microgreen seed pack
b. 1 Eco friendly fabric grow bag
c. Coco peat pellets compressed
d. 1 Grow Guide/Manual
Shipping
Shipping is FREE for all PREPAID orders above Rs 598

ALL COD orders will be charged additional Rs 65 irrespective of the total value.
Returns
We do not offer returns on the products however we issue replacements if there is a concern with the item. For replacements, please write to us on info@bombaygreens.com
Cancellation
Orders once placed through  www.bombaygreens.com cannot be cancelled and no refunds will be made once an order has been successfully placed.
Elevate Your Nutrition With Bombay Greens Organic Microgreen Seeds
With our busy lifestyles, it has become challenging to maintain a healthy diet and obtain the recommended amounts of vitamins and nutrients. To fill the nutrition gap, we often make a switch to dietary supplements that comes with hefty price tags and have a lot of questionable ingredients. Microgreens are a fun and natural way to add wholesome and essential nutrients to your diet.
read more

read less

Microgreens grown from microgreens kit feature young and delicate greens that grow from the microgreen seeds of herbs and vegetables. In general, microgreens are a rich source of vitamins A, E, C and K, and come packed with an abundance of phytonutrients and antioxidants that boosts your immune system, and protects you against diseases. If you are thinking to grow these little wonders at home, buy microgreens online from Bombay Greens.

Benefits Of Growing Your Own Microgreens With Microgreens Growing Kit

There are a ton of benefits to grow microgreens at home. Let's check out some of the major benefits:

When cultivated at home, leaves from

microgreen seeds

can be harvested in just a few days and has 4 times more nutritional value than matured greens.

Microgreens look just as lovely in a pot as they do on your dinner plates. With Bombay Green's easy-to-grow

microgreens kit

, you can grow these adaptable plants at home instead of other pricey ornamental ones. Trust us you'll feel twice as satisfied if you grow your own greens and eat them.

The

microgreens kit

from Bombay Greens comes with everything you need to get growing, including seeds, a fabric grow bag, compressed coco pellets and a comprehensive gardening guide, thus making it easy for you to grow your nutritious greens.

Buy microgreens seeds online

now!

Veggies grown using

microgreen seeds

are not only incredibly healthy but delicious also. With intense flavours, amazing texture and taste profiles,

organic microgreens

add a burst of freshness to your dishes.

Organic microgreen seeds

can be easily produced at home all year round and are a diverse and nutrient-dense superfood. Growing microgreens is an easy approach to encourage a healthy lifestyle and diet.

Also, check out our liquid fertilizer and indoor plant fertiliser to boost the growth of your plants.

Why Bombay Greens is the Best Place For Your Gardening Needs

Bombay Greens is a proudly made-in-India brand that caters to all your gardening needs with its wonderful range of gardening accessories. From planting kits to organic microgreens kits everything comes with a user guide, to make it easy for you to grow your greens.

No matter if you are a beginner or a pro at gardening, our products take your gardening journey to an entirely new level. We adhere to clean living by providing you with premium quality products. By spending endless hours creating the best products for you, we completely eliminate the guesswork from any of our products. Hence, if you are thinking to start your gardening journey or are a pro looking for some amazing gardening essentials, we've got your back.

Frequently Asked Questions On

Microgreens Growing Kit

Is it a good option for gardening beginners?

Our microgreens kit comes with a handy manual making it easy for beginners to start their planting journey.

What are the seed options available in the microgreen growing kit?

Our microgreen growing kit comes in a variety of seed kits such as Popcorn, Sweet Basil, Mustard, Radish and Red Amaranth.

Is it feasible to grow microgreens on a small balcony?

Yes, our microgreen seeds can be easily planted in plant bags and indoor pot stands and can be kept on a small balcony.