Composted Fertilizers
100% Organic composted fertilizers and manure which provide nutrition to your plants. Enjoy 2X growth and bigger
and better flowers, fruits & vegetables.
Let customers speak for us
Diwali Hamper
Eco-Friendly Cracker Box contains:
• Chakri- Seeds embedded: Onion Seeds
• Anar - Seeds embedded - Golden Shower Tree
• Colourful Artisan Ceramic Diyas
• Tea Light Candles
• Incense Cone Pack
Aesthetic Metal Planter
Infuse your home decor with vibrancy using this gorgeous Metal Planter
Sturdy metal with an attractive polish
Minimalistic Design
Perfect for the living room, bathroom, patio, balcony or besides your sofa!
Organic Liquid Fertilizers
1. 100% organic
2. Visible results in 7 days
3. Water Soluble Fertilizer
4. 2x Plant Growth
Organic Soil Less Potting Mix
Benefits :
• 2x plant growth
• 4 in 1 mix (Cocopeat, Vermiculite, Fertilizer, Neem cake)
• Light & Fluffy Mixture
• Perfect for potted plants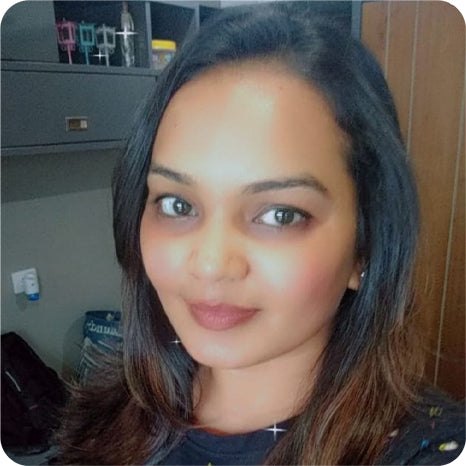 My go to brand for my gardening needs. Since the day I came across this brand, I've been a fan of it.
- Avani
I'm a huge fan of this soil less potting mix... it's very beneficial for my plants.. Thank u bombay greens...❤🥰
- Gargi
I have been using potting Mix and Liquid fertilizer from Bombay Greens and they are really superb. Thank you Bombay Greens. ❤️
- Suruchi
The grow kits offered are a fun DIY..
Cheers to BOMBAY GREENS for my beautiful plants.
-Chetan Soni
Repotting Mat
Looking for a gardening mat that's both practical and stylish? Look no further than our Bombay Greens Gardening Mat!
Features :
• High Quality 300 GSM Geo Fabric Material
• Durable and Long-lasting
• Non-Slip Design
• Easy to Clean
• Large Size
Organic Nutri-Shots Fertilizer for Indoor Plants
Benefits :
• Pure & Safe
• Does NOT burn plants
• No Odour
• Suitable for all houseplants
Shipping
Shipping is FREE for all PREPAID orders above Rs 598

ALL COD orders will be charged additional Rs 65 irrespective of the total value.
Returns
We do not offer returns on the products however we issue replacements if there is a concern with the item. For replacements, please write to us on info@bombaygreens.com
Cancellation
Orders once placed through  www.bombaygreens.com cannot be cancelled and no refunds will be made once an order has been successfully placed.
Bombay Greens Organic Manure For Plant Growth
No matter whether you have just started your gardening journey or have been practising it for a long, a common question encounters almost all - Whether to choose organic manure for plants or synthetic fertilizers?
read more

read less

Keep on reading to know which one is better. However, if you are on the hunt for the best manure for garden, you have landed at the right place. Bombay Greens bring you a range of 100% garden manure online. We offer you organic manure online in 6 different varieties:

Organic Fertiliser for Roses & Flowers - With 3-3-5 NPK

Organic Fertiliser for Vegetables - With 3-4-4 NPK

Organic Fertiliser for House Plants - Suitable for Money plants, Aloe Vera, Succulents, Cacti, etc.

100% Organic Vermicompost - For Vegetables and Flowers

Organic Cow Manure - Excellent for all types of plants and can be mixed with potting mixture

Neem Cake Powder - Protects roots from pests and diseases while improving soil texture.

Get yourself the best quality soil-less potting mix from Bombay Greens.

Significance Of Compost Manure For Your Plants

Using compost manure for plants has a significant impact on plant growth, soil fertility and the environment as a whole.

On Plant Growth

Provides immense nutrition

Aids plant growth

Reduces plant mortality rates

On Soil

Improves soil texture

Enhances soil's moisture retention capacity

Feeds the soil food web with essential nutrients

Reduces the need for chemical fertilizers

On Environment

Leaves no carbon footprints

Reduces waste

Makes use of agricultural waste

While you get garden manure online from us, you can also make a move towards building a safe and healthy environment by purchasing eco-friendly grow bags and microgreens kits from us.

Why Choose Manure Fertilizer For Your Plants Over Synthetic Ones?

Organic compost fertiliser in comparison to synthetic fertilisers helps balance the soil ecology. The organic matter present in the compost manure breaks down in the soil and releases nutrients that are essential for plant growth. Organic manure also regulates the activity of microorganisms which are considered essential for improving soil fertility and texture.

By improving the texture, organic manure fertilisers increase the water and moisture retention capacity of soil which is important for plant growth, however, the same is not the case with synthetic fertilisers.

Organic garden manure gives back to the environment by fertilising the soil, whereas synthetic fertilisers reduce soil fertility as a result of chemical nitrogen driving excessive microbial development, which over time depletes the soil's organic content.

Organic cow manure fertiliser or liquid fertiliser does not cause burns to plants or humans, however, synthetic fertilisers may burn your greenies.

Hence, it's always a great decision to prefer organic manure as compared to synthetic ones. Along with the best manure for garden, Bombay Greens also offers you a range of gardening products to make your greenies flourish and your gardening journey joyful.

Features of Bombay Greens Plant Organic Manure Fertilizers

Safe For Plants

The organic manure from Bombay Greens is said to gently release the nutrients in the soil, thus protecting plants and humans from burning sensations.

100% Organic

Bombay Green's manure for plants is 100% organic in nature. Our garden manure provides a continuous, safe and completely balanced feeding to your plants.

Best for Indoor and Home Garden

Encouraging strong stem and root growth, our organic manure online is best for your indoor and home garden plants. It doesn't spoil your home and office space and does not release bad odour.

Easy and Hassle-Free Way Of Nourishing Your Plants

Our organic fertilisers for plants are easy to use, unlike the traditional ones which create a lot of hassle. Each type of our garden manure online comes with details on Directions To Use, making it easy to nourish your plants in a few simple steps.

Helps Maintain Soil Health

The relation of a happy plant is with the quality of the soil. Our compost fertilisers, mix well with the soil, improving the soil fertility and texture, aerating heavy soil, and increasing microbial activity in the soil mix

Frequently Asked Questions On

Manure For Plants

Why should I choose plant organic

manure fertilizers

for my garden?

Organic manure fertiliser gives good results in plant growth and root development due to their natural compositions such as pure worm castings, microorganisms, and a balanced combination of NPK and other micronutrients.

How do plant organic manure fertilizers improve soil fertility?

The compost garden manure increases microbial activity in the soil allowing nutrients to gently penetrate in the soil, thus improving the soil fertility.

How long does it take to see results after using plant organic manure fertilizers?

It takes approximately 7 days to see visible results in plant growth after using the best manure for garden from Bombay Greens.

How is the quality of organic manure determined?

The quality of organic manure is determined by its composition, moisture retention capacity and the ratio of NPK.